News of the Day
INDIA NEWS MAY 31, 2019
---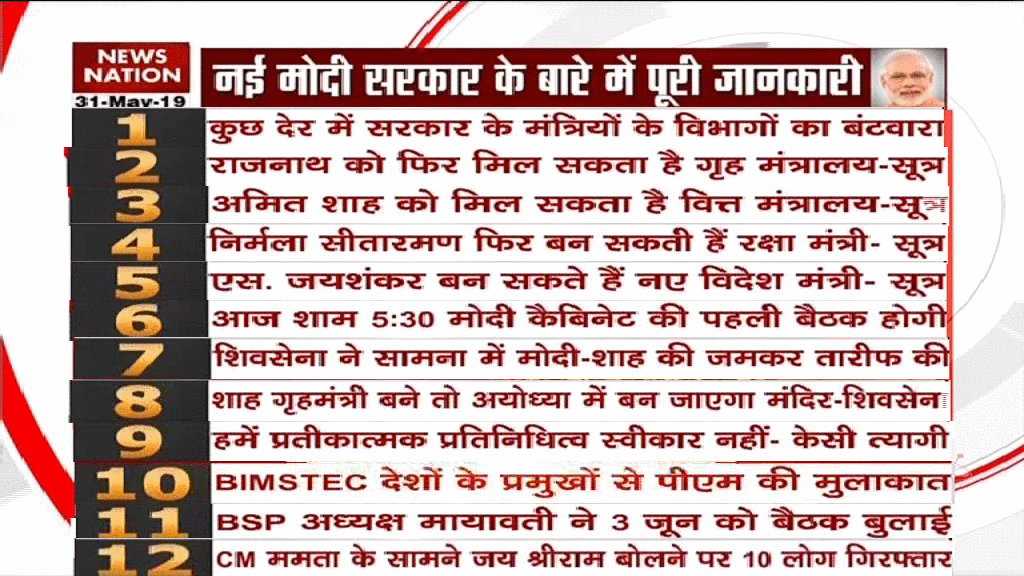 ---
HEADLINES:
Rajnath is again home minister of India said by sources.
Amit Shah will become finance minister of India.
Nirmala Sitharaman can become the Defence minister the report is given by sources.
If Amit Shah become Home minister then ram Mandir can be made in Ayodhya said by Shiv Sena.
In front of Mamata Banerjee people were speaking the slogan of Jai Shri Ram , were arrested.
Mayawati is president of BSP has organized the meeting on June 3rd.
Prime Minister Narendra modi start the first meeting in cabinet.
Karambir Singh is Navy's new chief. Sunil Lamba has retried from the navy.
Robert Vadra Investigation has done ED again. Today was investigation of Robert Vadra.
---
---
NITISH KUMAR REPORT
---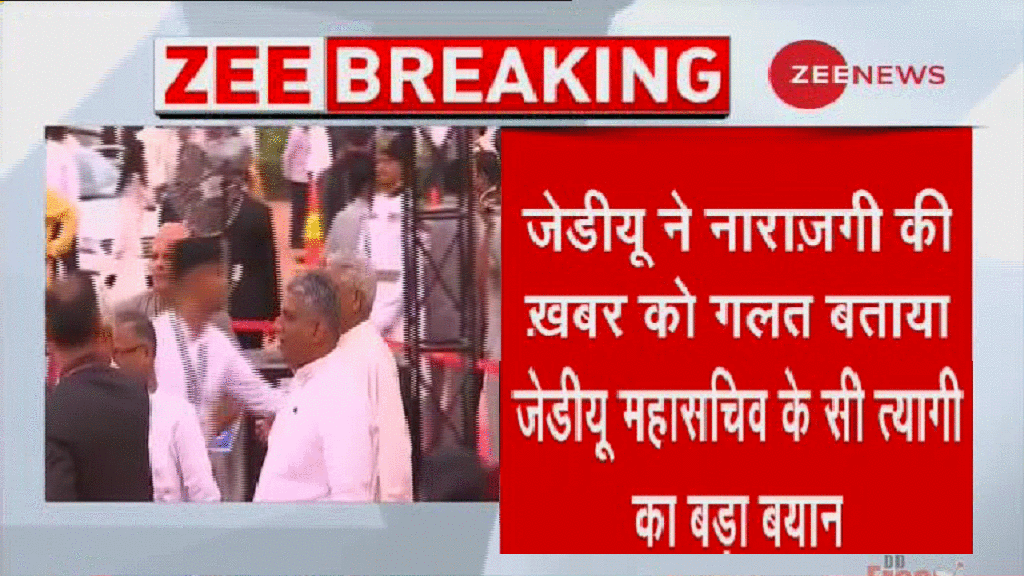 ---
JPU said Nitish Kumar has not given the name of any minister. Nitish Kumar said that we are not upset, we are together after stay out of Modi cabinet. Nitish has rejected the Modi's cabinet seat. We had informed that we don't need so it is not big issues. We are in NDA not to upset. We are working with NDA government no need to take tension said by Nitish Kumar. Nitish Kumar is an Chief of JDU. We are not agree that they had invited one minister from JDU Party said by Nitish Kumar. Nitish Kumar did not demand that the post of minister. Nitish Kumar has not accepted the proposal of Bharatiya Janata party. According to seats Nitish Kumar will take part in Minister post. Kumar said we didn't asked to help JDU.
---
---
TODAY'S Summary