News of the Day
INDIA NEWS MAY 16, 2019
---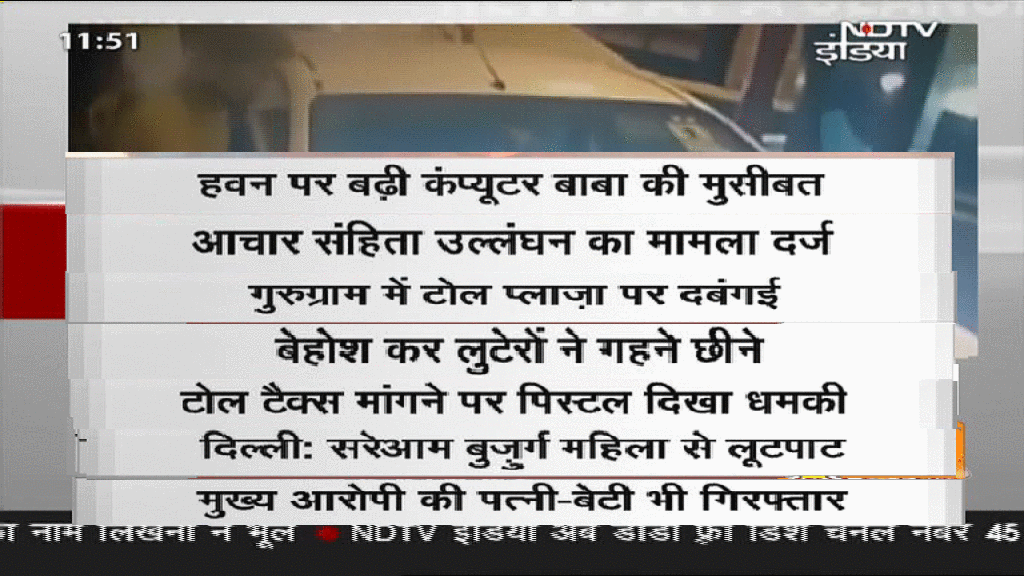 ---
HEADLINES:
The Computer Baba's difficulties are increased.
IN Gurugram at Delhi the violence is created on toll tax.
Prime Minister Narendra modi attack on Mamata Banerjee said the behavior is not good with country people.
Priynaka Vadra will do road show in Varanasi at Uttar Pradesh.
The report is from Delhi that BJP is on silent strike in Delhi.
Election Commission has done investigation on Chanda Kochar. The three days are ago on Investigation is continues.
The Monsoon season will started soon. The Monsoon come on June 1st in Kerala.
Three terrorist killed and one Soldier is martyrs in Pulwama at Jammu Kashmir.
---
---
DISPUTE ON BENGAL
---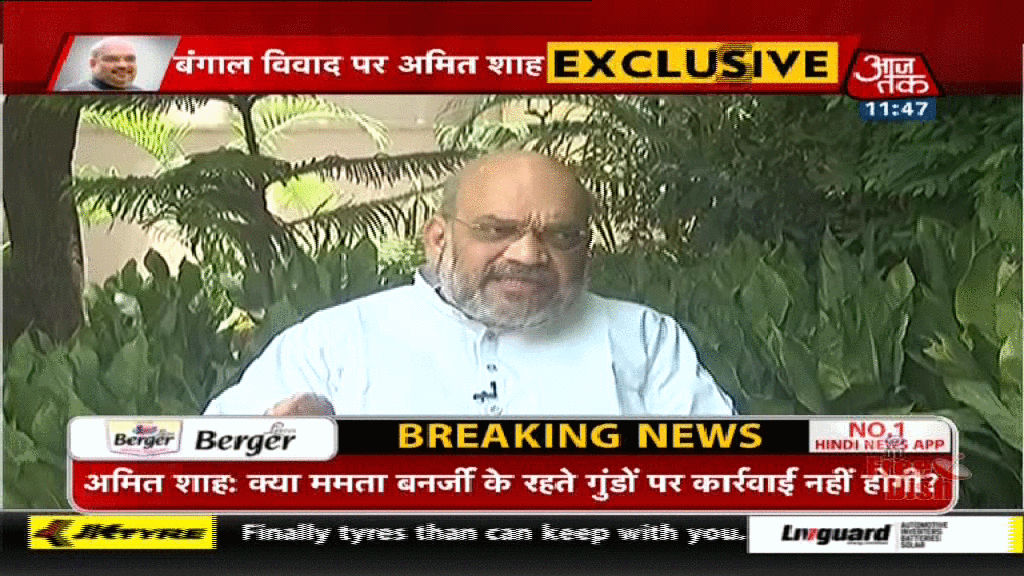 ---
Amit Shah said that Mamata Banerjee will not do investigation on gangsters. For Voting the peaceful atmosphere is converted into violence in Bengal. Amit Shah speaks on West Bengal violence. The rally has canceled in West Bengal. ANI has tweeted "Digvijaya Singh, Congress LS candidate from Bhopal on Pragya Thakur's remarks: Modi ji, Amit Shah ji & the state BJP should give their statements & apologize to the nation. I condemn this statement, Nathuram Godse was a killer, glorifying him is not patriotism, it is sedition". People of West Bengal said that we all with Mamata Banerjee. Mamata Banerjee has accused to Amit Shah that inciting violence.
---
---
PM RALLY
---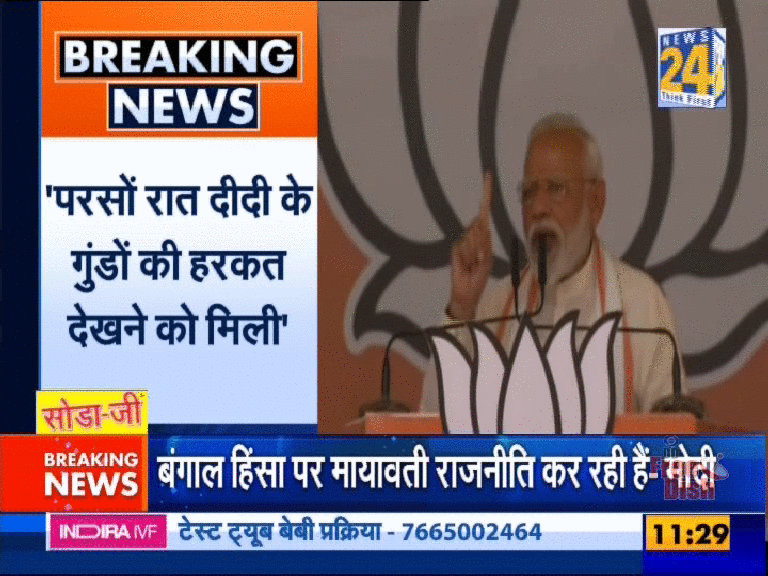 ---
The Day before yesterday we have seen the violence in West Bengal said by Narendra Modi. Thee BJP rallies are canceled in West Bengal. Modi says that last time I'd to leave the rally in Bengal. Narendra Modi Rally is held in Uttar Pradesh. Mamata Banerjee has word war on Modi. Narendra Modi said in rally that Mamata Banerjee has not accepted the Prime Minister of the country. before visiting to Bengal Narendra Modi has attack on Mamata Banerjee. The gangster in west Bengal has broken the statue of lord said by Modi. The country has choose the Prime Minister to Narendra Modi but Mamatam Banerjee didn't accepted. Mamata Banerjee is Chief Minister in West Bengal. Prime minister has said the violence is created by Banerjee in Bengal. The Violence created because of election.
---
---
TODAY'S Summary